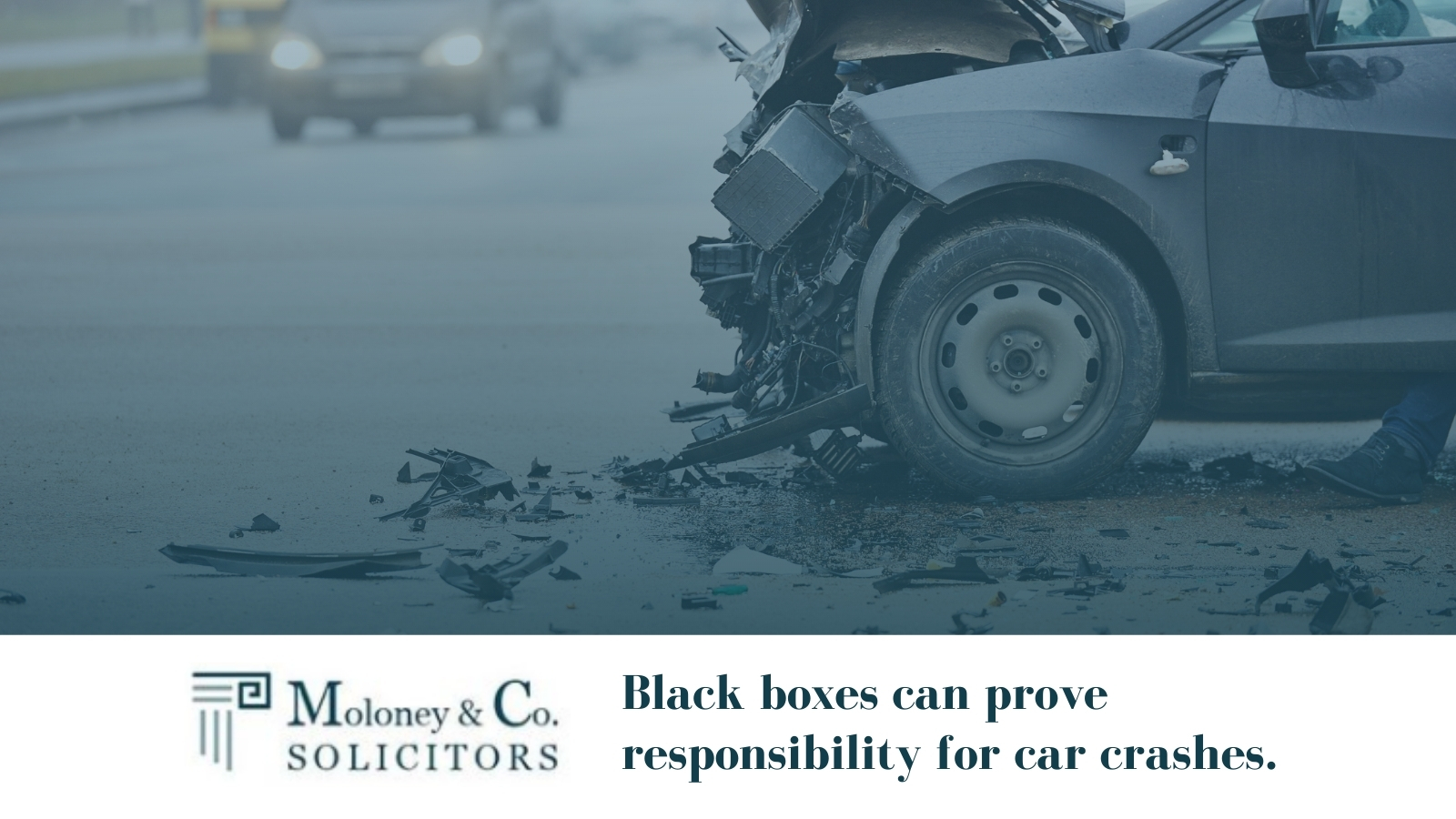 Black boxes or EDR's are used to improve safety by monitoring how cars are being driven. There are different types of black boxes and they are used for different purposes. At their most basic, they record changes in speed, acceleration, and direction of travel. Some are used as information to activate safety devices such as airbags and anti-locking brakes.
Other black boxes which are installed after manufacture use information for driver training, crash reconstruction, and crash prevention.
Moloney Solicitors are experts in dealing with Road Traffic Accident claims and will always seek production of the black box if responsibility for the accident is being disputed. Black boxes can provide accurate, objective and reliable data about what happened during a crash. This data reduces arguments over facts and leads to fairer outcomes protecting the interests of our clients. It also helps speed up court and insurance settlements.
If you have been involved in a road traffic accident and wish to seek legal advice in relation to your rights, please feel free to contact our office today at 045 898000 or via email at info@moloneysolicitors.ie.
*In contentious business a Solicitor may not charge fees based on a percentage of any award or settlement.