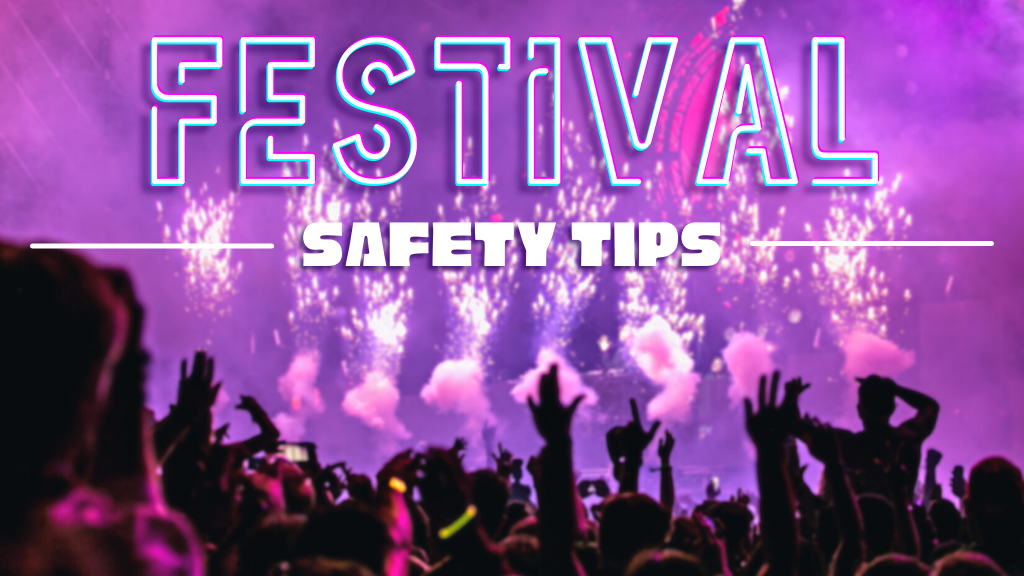 ---
With the coronavirus pandemic finally seeming to be in retreat, festivals, fetes, and parades are finally beginning again in Dublin, Co. Kildare, and the rest of Ireland. While these public events are great opportunities for fun, they also present plenty of opportunities for accidents and injuries.
Try these tried-and-true tips for staying safe, no matter whether you're out for St. Patrick's Festival, a concert in Croke Park or the Aviva Stadium, a football match, or just a night out on the town. If all else fails, contact a Personal Injury Solicitor in Ireland.
---
---

1. Create a Plan for Your Festivities
Before you head out for the night, make an agreement with your group over who's doing the driving. Under no circumstances should you drink and drive; have a volunteer or designate someone to remain sober as long as you're out.
For extra safety, think of a backup driver plan in case no one volunteers or your driver can't make it. Nowadays, options abound for finding sober drivers quickly, and include ride-sharing apps like Uber or Lyft, asking a sober friend for a ride, or as a last resort, renting a room at a hotel.
---

2. Be Aware of Your Surroundings
A big event with crowds is no place for your valuables. Limit yourself to the necessities, like a bit of cash or your mobile phone. The less you bring out with you, the less you risk losing.
If you're drinking alcohol, make sure to keep hydrated with water and your belly full with food. Drinking on an empty stomach is a sure recipe for disaster!
Speaking of drinks, keep watch over your drinks throughout the night. Never accept a drink that's been opened out of your sight, and watch out for your friends as well. Don't let them drive drunk and watch their drinks when they need to step away.
---
3. Take Extra Precautions When Heading Out
If you've volunteered or been designated as the driver for your group, remember that others may not have been so responsible. Keep a wary eye out for drunk and distracted drivers, as well as pedestrians and potential police checkpoints. If you're injured by a drunk driver, call the police and contact a road traffic accident solicitor in Ireland! In addition, burglars tend to take advantage of empty homes while everyone else is out celebrating. Light up your home to deter would-be home invaders, or simply host a celebration at home!
Hosting a party at your home instead of going out to a bar is a great way to stay safe while cutting loose. You can also let your friends stay the night more easily by hosting, which will keep them safe as well.
---
4. What to Do If You Are Hurt During a Festival
Legal claims for compensation will depend very much on the circumstances of each individual case. Generally, the types of negligence and breach of duty that can arise are the following:
Failure to provide safe and/or suitable walkways for members of the public when attending events.

Failure to have appropriate stewarding of events in place

Failing to employ experienced stewards to ensure that events and the crowds attending the events are appropriately and properly marshalled.

Failure to have in place appropriate management plan for events

Failure to have in place proper crowd management system

Failure to have in place a comprehensive and effective event management plan

Failure to have in place appropriate signage

Permitting overcrowding to take place which can cause crush-type accidents
---
Contact Expert Personal Injury Solicitors in Ireland
No matter how much we prepare, sometimes we still get hurt. If that happens to you or a loved one during festivities, discuss your legal options with Moloney and Co. Solicitors. We have law offices in Dublin and Naas, and our team has years of experience representing clients who've been hurt in a number of personal injury cases.
---
*In contentious business a Solicitor may not calculate fees or other charges as a percentage or proportion of any award or settlement.