Ranitidine (Zantac) Products Recalled After Dangerous Levels of Carcinogen NDMA Detected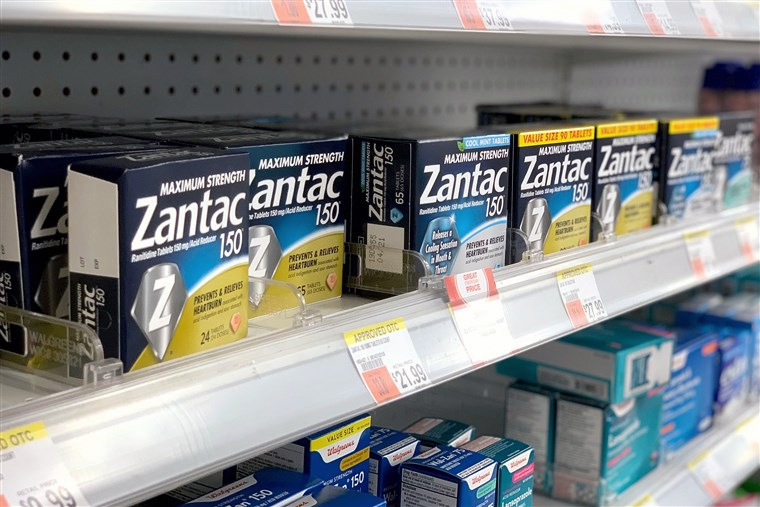 Ranitidine, which is the generic name for the medication commonly sold as Zantac, is one of the most popular heartburn medications in the U.S. Alarmingly for the millions who take it, the U.S. Food & Drug Administration (FDA) announced on Sep. 13, 2019 that low levels of N-nitrosodimethylamine (NDMA), a probable human carcinogen, were detected in preliminary tests of ranitidine. The announcement came four days after the Connecticut-based online pharmacy Valisure submitted a notice to the FDA alerting them of "extremely high levels" of NDMA detected in multiple ranitidine medications, including Zantac. After conducting additional testing, the FDA revealed on Oct. 2 that it had found "unacceptable levels" of NDMA in ranitidine medications.
In response, multiple drug makers have issued voluntary recalls of certain ranitidine medications as a safety precaution. Here are the ranitidine medication recalls that have been confirmed by the FDA as of Oct. 30:
Sandoz Inc. (recall issued Sep. 23): Ranitidine 150 mg capsules (30, 60 and 500-count)
Apotex Corp. (recall issued Sep. 25): Ranitidine 75 and 150 mg tablets  (all pack sizes)
Sanofi (recall issued Oct. 23): Zantac 150®, Zantac 150® Cool Mint and Zantac 75® over-the-counter medications
Perrigo Co. (recall issued Oct. 23): Ranitidine over-the-counter medications (all pack sizes)
Dr. Reddy's Laboratories (recalled issued Oct. 23): Ranitidine over-the-counter medications (expiration dates between September 2019 and June 2021)
Lennet Company, Inc. (recall issued Oct. 25): Ranitidine Syrup (Ranitidine Oral Solution, USP), 15mg/mL
Novitium (recall issued Oct. 25): Ranitidine Hydrochloride prescription capsules (30, 60, 100 and 500-count)
On April 1, 2020, the FDA requested that all Ranitidine (Zantac) products be removed from the market.
What's Known about the Probable Carcinogen NDMA
N-nitrosodimethylamine, or NDMA, is a potentially cancer-causing chemical agent used in rocket fuel, gasoline and as an additive to lubricants. It is also a known environmental contaminant that has been found in water and foods such as dairy products, meats and vegetables. In Valisure's petition to the FDA, it noted that "the [FDA] has established a permissible daily intake limit for the probable human carcinogen, NDMA, of 96 ng. Valisure has detected NDMA in excess of 3,000,000 ng per tablet when analyzing ranitidine products." In other words, Valisure researchers detected over 30,000 times the recommended daily intake limit of NDMA in some ranitidine medications.
Peer-reviewed studies of NDMA have linked the chemical to numerous types of cancer, including:
Bladder Cancer
Brain Cancer
Colon and Rectal Cancer
Esophageal/Nasal Cancer
Intestinal Cancer
Liver Cancer
Lung Cancer (non-smokers)
Ovarian Cancer
Pancreatic Cancer
Stomach Cancer
Testicular Cancer
Uterine Cancer
Stomach and bladder cancers have been most frequently associated with ranitidine consumption.
Were you or a Loved One Diagnosed with Cancer After Taking Ranitidine (Zantac)?

If you or a loved one developed cancer after taking Zantac or another ranitidine medication, contact the experienced defective drug and toxic chemical exposure Solicitors at 045 – 898000 to discuss your legal options. You may be entitled to receive compensation for medical costs, lost income, pain and suffering and other damages associated with your cancer diagnosis.
For more information on how we can help you…
Please contact us via our form on 045 – 898000