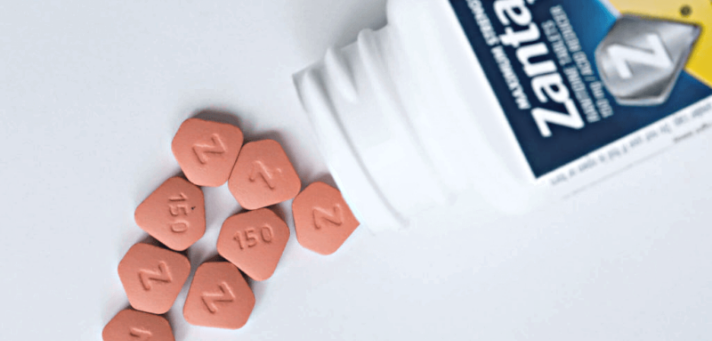 ---
What is Zantac?
Zantac, or ranitidine, is an over the counter medication that is meant to treat and prevent heartburn. Given that it is an antihistamine and antacid, it can also treat stomach ulcers, gastroesophageal reflux disease, and any other conditions that cause too much stomach acid.
---
Why was Zantac Recalled?
The Health Products Regulatory Authority (HPRA) of Ireland issued a recall notice for ranitidine medicines in 2019, after the FDA found traces of NDMA, which can increase the risk of cancer, though they didn't require members of the public to return medicine to pharmacies.
However, if you or a loved one has taken a product containing ranitidine and experienced certain types of cancer, it's possible that the medication could be the cause. If you or a loved one have been impacted by the harmful effects of Zantac, you can contact a mass tort solicitor from Moloney & Co. for guidance.
In 2019, the FDA (U.S. Food and Drug Administration) found traces of N-nitrosodimethylamine, more well known as NDMA, in ranitidine. NDMA is a contaminant that is sometimes found in very small trace amounts in water, dairy, meat, and vegetables, which is harmless. However, ingesting high amounts of NDMA can increase the risk of cancer, especially over extended periods of time.
The appearance of NDMA in Zantac seemed to keep increasing over time, especially when the medicine was stored in higher temperatures. That being said, the FDA found that the drug was no longer safe for people to use and requested that ranitidine be removed from all markets in April 2020. However, 14 generic manufacturers and the Zantac brand manufacturer all recalled their products by the end of October 2019, before the FDA requested removal from shelves.
---
Zantac Lawsuit History
In September 2019, a man who had been taking Zantac for nearly 10 years developed breast cancer, which is very uncommon in men, and sued Sanofi, the manufacturer of Zantac. The next month, a man who was using the medication for over 10 years was diagnosed with bladder cancer. He sued many manufacturers of ranitidine.
Many more lawsuits followed; these 2 were just the catalyst for the huge mass tort case this would become. Many of the following lawsuits filed against ranitidine manufacturers were filed by veterans, who took Zantac on the advice of their doctors at the Veterans Administration.
---
Current Status of Zantac Class Action Lawsuits
As of last year, many separate Zantac cases were consolidated into a Federal Multidistrict Litigation (MDL). This groups multiple similar cases together and is often overseen by a single judge, as does this case. The judge overseeing the Zantac cases is Judge Robin L. Rosenberg. At first the grouping of cases involved 15 separate cases, but now there are many more involved. Undoubtedly, many more previous Zantac users will come forward to seek damages from the manufacturers of Zantac and other ranitidine medications.
---
Do you have a Zantac lawsuit claim?
If you or a loved one has fallen victim to the ill effects of Zantac or any other ranitidine medication, talk to one of the solicitors at Moloney & Co. to discuss your legal options.
NMDA is a carcinogen, so the development of any of the following types of cancer could indicate that you have been affected by a ranitidine product.
Breast cancer
Prostate cancer
Pancreatic cancer
Esophageal cancer
Bladder cancer
Liver cancer
Colorectal / Intestinal cancer
Kidney cancer
Lung cancer
This is not necessarily an exhaustive list. To learn more about if your condition could've been caused by Zantac or another ranitidine product, consult with an expert mass tort solicitor and your doctor.
---
Zantac Lawsuit Lawyers in Ireland
If you or a loved one have fallen victim to the ill effects of Zantac or have even been diagnosed with cancer because of Zantac, contact the best Zantac lawsuit solicitors in Ireland here at Moloney & Co! Our experienced team of mass tort solicitors have years of combined experience fighting big companies to help our clients win their personal injury claims, and our results speak for themselves. Call us or schedule a consultation today!
---
*In contentious business, a Solicitor may not calculate fees or other charges as a percentage or a proportion of any award or settlement.
The information on this page is provided to assist any person who may have received a serious side effect to investigate the proximate cause of their injury and to establish if they can pursue a legal action for damages under Irish and EU law. It is not published to promote the taking of any claim for compensation by any person who suffers a minor side effect following Elmiron usage, in general. Any such case would be subject to the proofs required under Irish law to succeed in an action for damages.