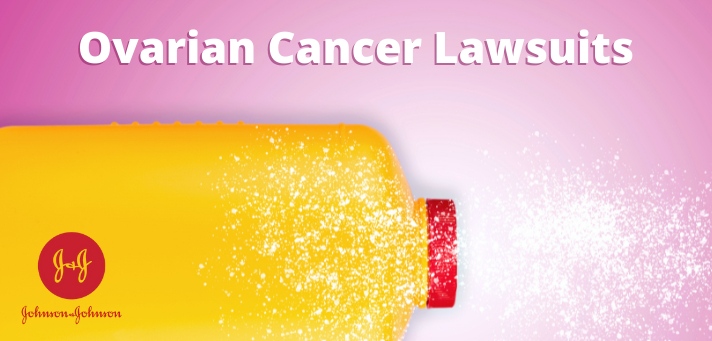 Schedule Consultation Call Now
---

U.S. Talcum Powder Litigation Explained
Johnson and Johnson faces from 1,700 to 2,000 Talcum Powder cancer lawsuits in the U.S. courts, all of which accuse the company of failing to warn customers of the possible effects of long-term genital application of its baby powder and shower talc-based powders, including contributing to the development of ovarian cancer. Johnson and Johnson has already lost multiple cases referring to this issue. If you or a loved one are experiencing the harmful effects of Johnson and Johnson's Talcum Powder, you can contact a mass tort solicitor in Naas, at Moloney and Co.
Many talcum powder victims won in compensation* in court, including a Californian woman won upwards of $70 million, and within the last two years women have settled for verdicts of $72 million, $55 million, and $70 million for Talcum Powder Ovarian Cancer lawsuits.
The U.S. plaintiffs claim that the repeated application of talcum powder to the female genitals can introduce particles into the vagina, which then make their way over to the ovaries. Over time the accumulation of particles on the ovaries can cause inflammation that promotes new growth of cancer cells. Studies since the 1970's in the United States show possible connections between talcum based powders and ovarian cancer.
---
Asbestos
Johnson and Johnson also faces around 17,000 lawsuits accusing it of hiding that their baby powder contains asbestos. The company has been constantly in trial and has seen a rise in cases since losing five last year. Not only do lawsuits claim this causes ovarian cancer, but some even claim that the asbestos in the talcum powder has caused Mesothelioma as well. While usually Johnson and Johnson won't settle mid-case, it has resolved some talcum powder lawsuits just before trial or while proceedings are in progress. The company continues to contest claims at trial. Cases have been thrown out due to judges believing that "the mere inference that a talcum product might contain asbestos does not create a triable issue," as was said by Judge Wendy Getty. 
In 1976, the Cosmetic, Toiletry, and Fragrances Association (CTFA), which is the trade association representing the cosmetic and personal care products industry, issued voluntary guidelines stating that all talc used in cosmetic products in the United States should be free from asbestos according to their standards.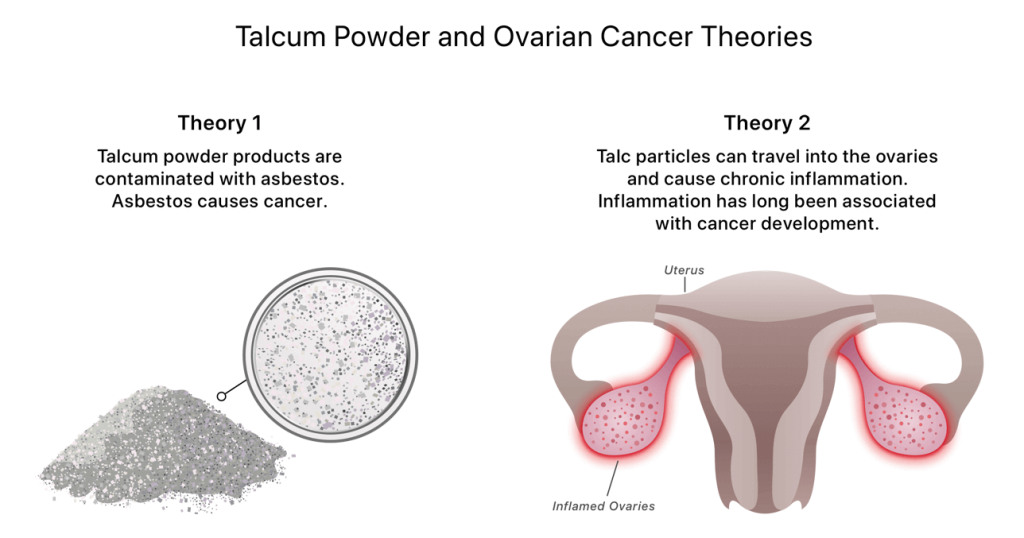 ---
A Mass Tort Solicitor is Investigating
Some women in Ireland have alleged that their long term use of Talcum powder contributed to them developing ovarian cancer. Moloney Solicitors are investigating on behalf of a number of woman whether such a causative link can be proven to entitle them to issue proceedings for compensation*.
---
*In contentious business a solicitor may not calculate fees or other charges as a percentage or proportion of any award or settlement.