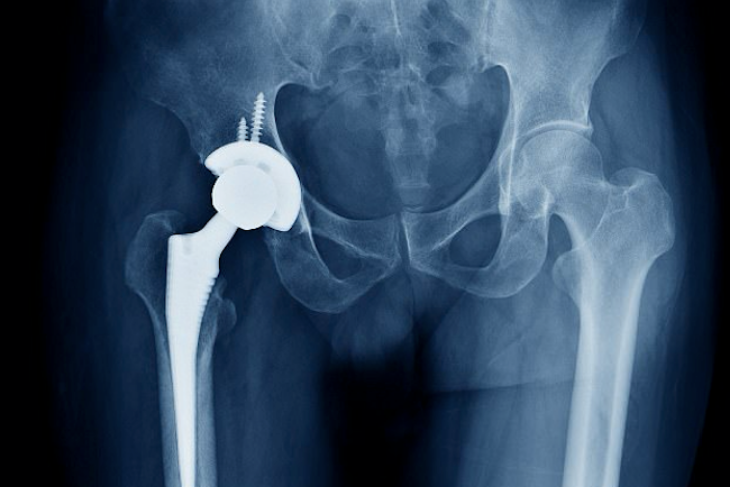 Hip Replacement Failure
Are you considering filing a lawsuit for the failure of your hip replacement? Moloney & Co Solicitors are here to provide you with the support you need during this difficult time. 
Hip replacement implants are designed to help patients with limited mobile hip function regain control and reduce pain. Hip replacements are placed within a patient's femur and hip joint allowing for increased functionality. In ordinary circumstances, a hip replacement should last 15 years or longer before needing replacing.
Main Reasons for Hip Replacement Claims
There are two main reasons for hip replacement lawsuits in Dublin: 
Hip Replacement Failure 

When a hip replacement fails, the patient requires hip revision surgery. Hip revision surgery is extremely invasive, requiring breaking or dislocating the previous hip implant devices. Patients often file hip replacement lawsuits to compensate for the medical expenses, lost wages, loss of consortium, pain, and suffering.

 Hip Replacement Recall

 

Several joint manufacturers have recalled metal-on-metal hip implants during the past decade. Unfortunately, this recall has come too late for thousands of people who have already received these faulty implants. Patients have no choice but to undergo another invasive surgery to replace the metal implant.
Major Hip Replacement Recall Manufacturers Facing Lawsuits
If you have received a hip implant from one of the following manufacturers, you may be eligible for compensation. 
DePuy ASR Acetabular & Resurfacing System 

Number of Lawsuits

: 10,176 filed, 9,893 still pending 
Stryker Rejuvenate and ABG II Hope Recall 

Number of Lawsuits:

677 filed, 662 still pending 
Smith & Nephew R3 Acetabular, Modular SMF, Modular Redapt Femoral Hip Systems 

Number of Lawsuits:

609 filed, 587 still pending 
Wright Conserve Plus and Profemur Z Hip Stem 

Number of Lawsuits:

640 filed, 73 still pending 
Zimmer Durom Acetabular Component 

Number of Lawsuits

: 750 filed, 516 still pending 
Biomet

Number of Lawsuits: 2,833 filed, 190 still pending
Why do Hip Replacements Get Recalled?
Most hip replacements have been recalled due to product manufacturing issues.
Common issues are: 
Design flaws 

Early implant failure 

Migration issues 

Instruction problems 

Missing components 

Fractured implants or surgery tools
Filing a Hip Replacement Lawsuit
You may be wondering what you can request compensation for after receiving a problematic hip replacement. Patients that are filing hip replacement lawsuits are requesting compensation for: 
Pain and Suffering 

Loss of Consortium 

Medical Expenses

Lost Wages

Caregiver Expenses 

Punitive Damages 
Hip Replacement Claim Solicitors
Speak with a top hip replacement solicitor at Moloney & Co solicitors today to get the settlement you deserve! With over 25 years of experience handling hip replacement claims and other medical negligence cases with hundreds of successful cases, we are confident that our team is the right choice for you! Give us a call, stop by one of our offices in Kildare or Dublin, or schedule a callback with one of our expert solicitors today!
*In contentious business, a Solicitor may not calculate fees or other charges as a percentage or a proportion of any award or settlement.