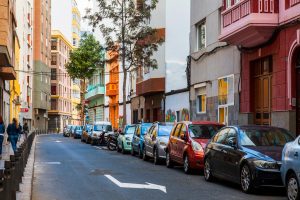 For Irish Residents, being involved in a road traffic accident in Spain can be a very stressful time.  Not only do you have to deal with the language barrier, it is also hard to find out what your legal entitlements to compensation are and how to claim compensation for injuries sustained.
Many people do not realise that even though their accident occurred in Spain, legal proceedings for the assessment of compensation can be taken in the Irish Courts under EU Law. All owners of motor vehicles which are used in Spain are obliged to take out and keep up to date an Insurance Policy for each vehicle they own, covering their civil liability up to the limits of the obligatory Insurance.
EC Law provides a direct right of action against the Spanish Insurance Company who insure the wrongdoer. Damages in Spain for bodily injuries are governed by the principal of liability through risk (strict liability).  A driver has no liability under Spanish Law when the accident is due to the sole fault or negligence of the victim.
The system of compensation for Personal Injuries in Spain is commonly referred to as "Baremo". This is a scale for the valuation of injuries and losses and came into effect in Spain in 1995 and was updated in 2015 to reflect current economic conditions.
The scale has now grown in size from fewer than 10 pages to over 500 pages with many tables of actuarial calculations dealing with compensation for death, permanent consequences and temporary injuries.
Moloney Solicitors continue to act for people unfortunately injured in Road Traffic Accidents in Spain and we can pursue any such compensation claims on our client's behalf in the Irish Courts.  We have partnered up with a Spanish Law Firm who can provide immediate access to Insurance Company information and valuations in respect of compensation claims.  We also fight for our clients so that their damages should not be solely limited to the Baremo scale as Irish Judges have discretion with regards to awarding higher amounts of compensation.
If you have been injured in an accident in Spain and wish to get advice on your legal rights please feel free to email our Firm today at info@moloneysolicitors.ie and we will explain to you the process involved.