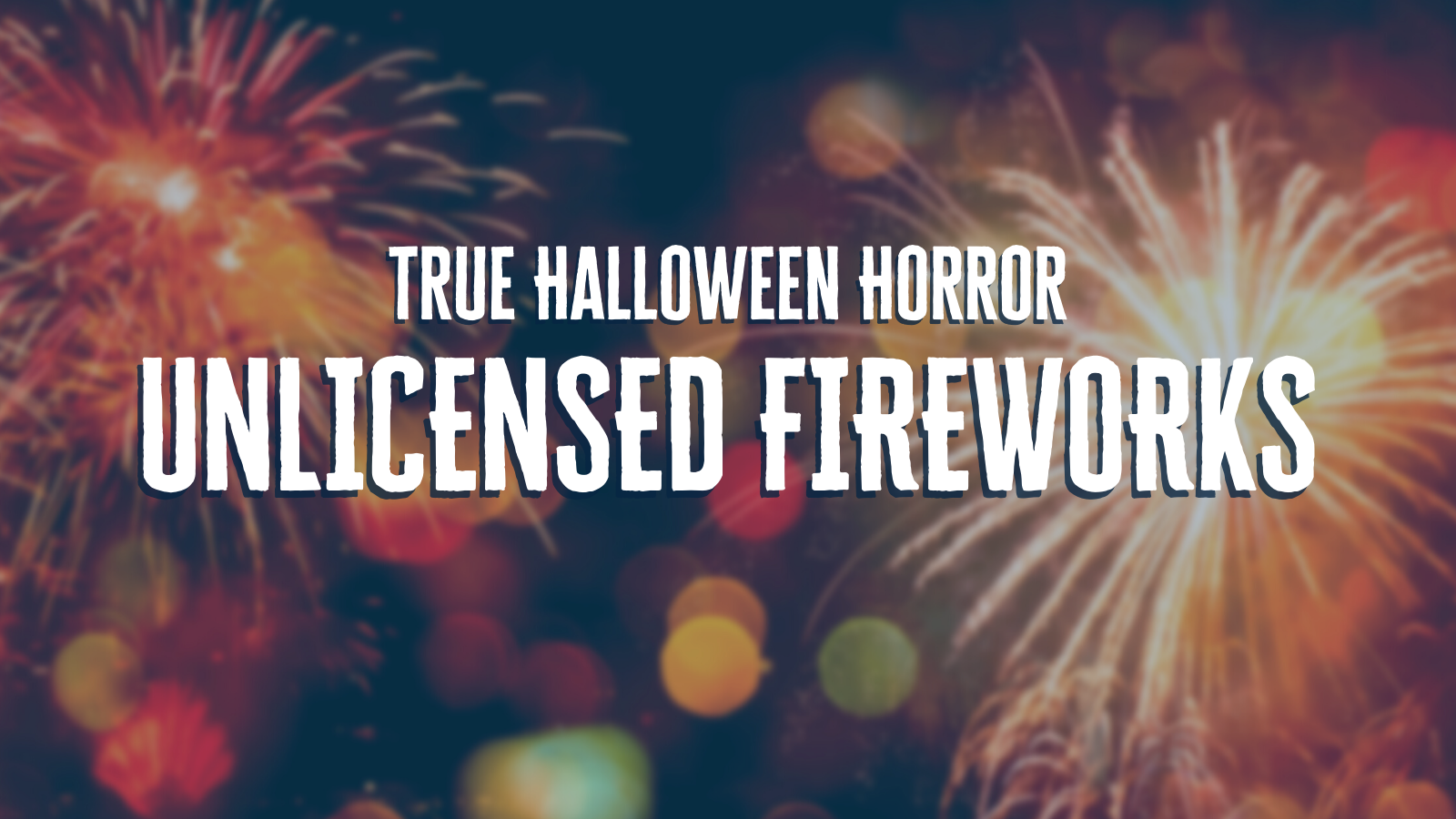 Halloween, with its legions of children trick-or-treating, older kids having good-natured fun, and the various other traditions held around Ireland, is a favourite holiday of many in County Kildare and Dublin. However, some like to take it a bit too far and employ fireworks in their festivities, which not only are illegal to sell, possess, or use in Ireland, but are dangerous, loud, and cause disturbances in our cities, towns, and countryside. Believe it or not, Irish newspapers report many serious injuries and arrests every Halloween due to the use of unlicensed fireworks. 
Grades of Fireworks
In Ireland, the law breaks fireworks down into four distinct categories. Category F1 fireworks can be bought and used by the general public. They're the least hazardous fireworks to use, and include party poppers, ground spinners, Christmas crackers, and some sparklers. Even though these are the least dangerous category of fireworks, they can still be dangerous, and have the capacity to cause burns and fires. F1 fireworks cannot be sold to anyone under 12 years of age.
Any firework in a higher category than F1 is illegal for the general public to import, possess or use. These dangerous fireworks include bangers, rockets, roman candles, and aerial wheels. If you'd like to organise a display including these types of firework, hire a professional operator who's licensed to operate them.
Penalties for Having a Firework
According to firework laws in Ireland, specifically Section 80 of the Explosives Act 1875, as amended by Section 68 of the Criminal Justice Act 2006, lighting an unlicensed firework, throwing a lit firework at a person or property, or having an unlicensed firework are all arrestable offences. If you're found guilty, you can be liable for a maximum fine of €10,000, imprisonment for up to 5 years, or both.
What to do if You're the Victim of Unlicensed Fireworks
If you're disturbed by the neighbours shooting off unlicensed fireworks, your first step should be to call the Gardaí and report the occurrence. If you've been harmed as the result of someone throwing or shooting a firework at you, you need to file a personal injury claim to seek restitution for your medical fees and for your pain and suffering.
File a Firework Accident Compensation Claim
If you've been harmed by fireworks, first seek medical attention, and make sure to obtain all medical reports and records. Afterwards, call the experienced personal injury solicitors at Moloney & Co. Solicitors. We've been practicing personal injury law for years, and we have helped hundreds of Irish people in County Kildare and Dublin find restitution after accidents and personal injuries. Stop by our solicitor firm, give us a call, or contact us online to file a firework accident compensation claim! Learn more about how we handle personal injury cases and why you should choose our law firm to handle yours! No matter what type of legal services you need, whether it be medical negligence, an accident at work, a car accident, or any other types of injury, including firework accidents, we can help you understand the Irish laws surrounding your situation and put our years of experience to work for you! Let the experienced injury solicitors in Dublin help you today!