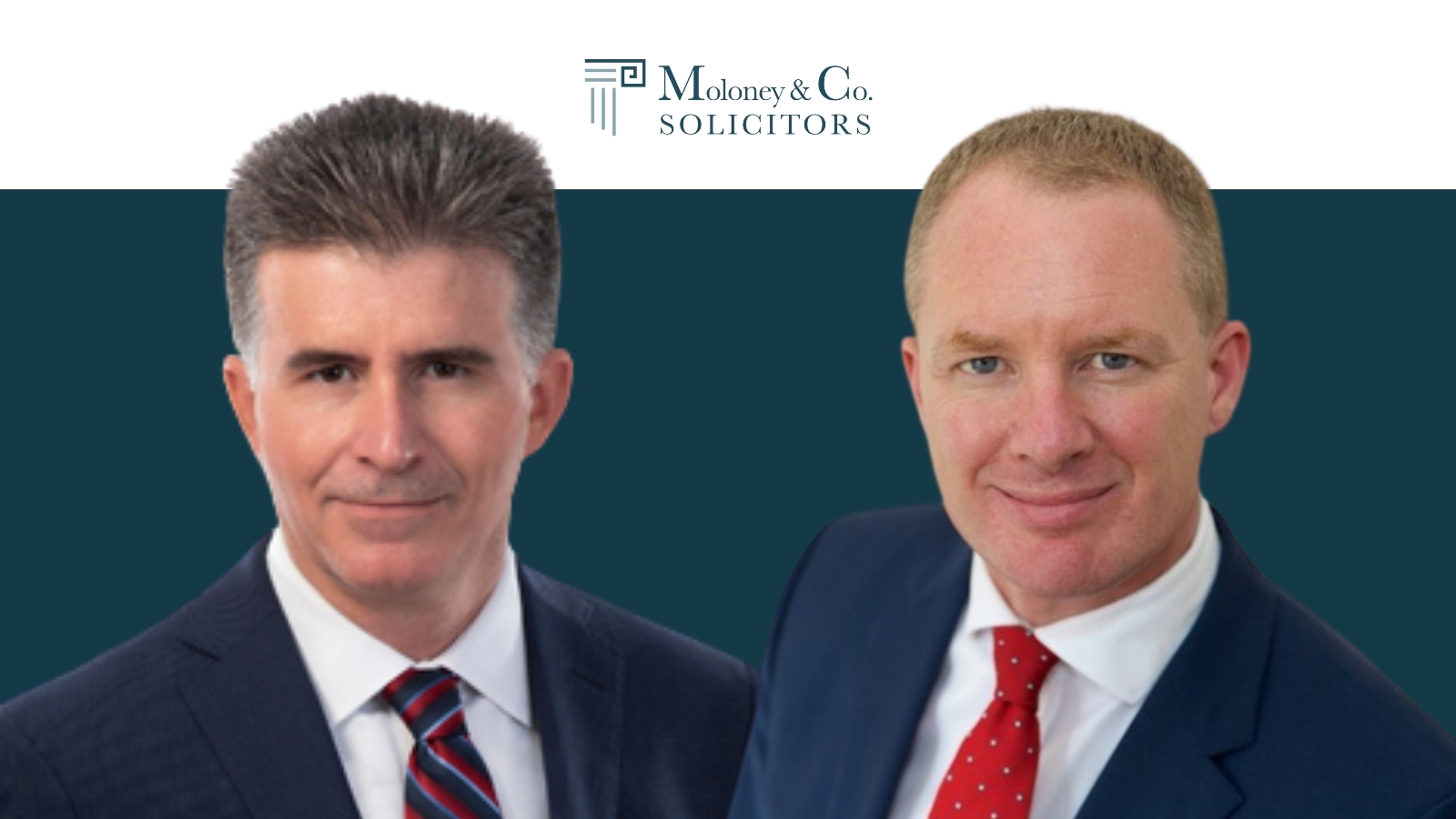 Kildare based Solicitor Liam Moloney (www.moloneysolicitors.ie) and Altom Maglio, the Managing Partner of the leading Vaccine Lawyers firm in the USA Maglio, Christopher and Toale (https://mctlaw.com) will address the Pan European Organisation for Personal Injuries Lawyers (www.peopil.com) Conference in Malaga in October 2021 about serious vaccine adverse side effects and how patient's rights to seek compensation for such serious side effects are dealt with in the differing legal systems of the USA and Ireland.
Mr Moloney will specifically address the conference about shoulder injuries that can be caused by vaccine administration and Mr Maglio shall discuss his experience of representing patients in obtaining compensation under the US Vaccine Compensation Programme before the United States Court of Federal Claims.
Speaking today about the upcoming conference Liam Moloney said "there are many different types of vaccines not only including the Covid-19 vaccines, but also the Chickenpox, Flu, HPV, MMR, Tetanus, Rotavirus and Pertussis Vaccines. Thankfully the vast majority of side effects from vaccines are mild to moderate in nature. In Ireland the National reporting experience continues to support the favourable assessment that the benefits of vaccines outweigh the risks associated with them.
However, in very rare cases people can unfortunately suffer serious side effects and in Ireland there is currently no Statutory Vaccine Injury Compensation Scheme. Therefore, the very small number of people who experience serious side effects following vaccine administration are left with no option but to seek legal advice so that investigations can take place to establish whether these side effects were caused or contributed to by the components of the vaccine or by the manner of its administration"
Mr Moloney added "SIRVA is a rare condition but can be caused when a vaccine is injected too high up on the arm resulting in injury to the musculoskeletal structures of the shoulder. It can also be caused by the body's immune system reacting adversely to one or more components of the vaccine. It is important to note that although the risk of a SIRVA injury always exists it is a rare injury".
Speaking about his invitation to address the PEOPIL International Legal Conference Mr Maglio said "I wish to thank the organisers of the PEOPIL Annual Conference for inviting me to address their delegates and to speak about my experience representing patients in obtaining compensation for serious vaccine adverse reactions in the United States Court of Federal claims. My personal practice involves representing Plaintiffs in the United States who are regretfully injured by medical products (such as vaccinations, hip replacements and drugs) and in other complex Litigation.
In the main all vaccines are safe and have some acceptable side effects but unfortunately on very rare occasions people can sustain very serious side effects and they are entitled to the best legal representation to ensure that their injuries are correctly diagnosed, treated and that they are fully compensated for any personal injuries and loss they sustain".
*In contentious business a Solicitor may not charge fees based on a percentage of the damages recovered.
*The contents of this news post is not to be considered as promoting rare vaccine injury litigation and any such cases are subject to strict medical and legal proofs.