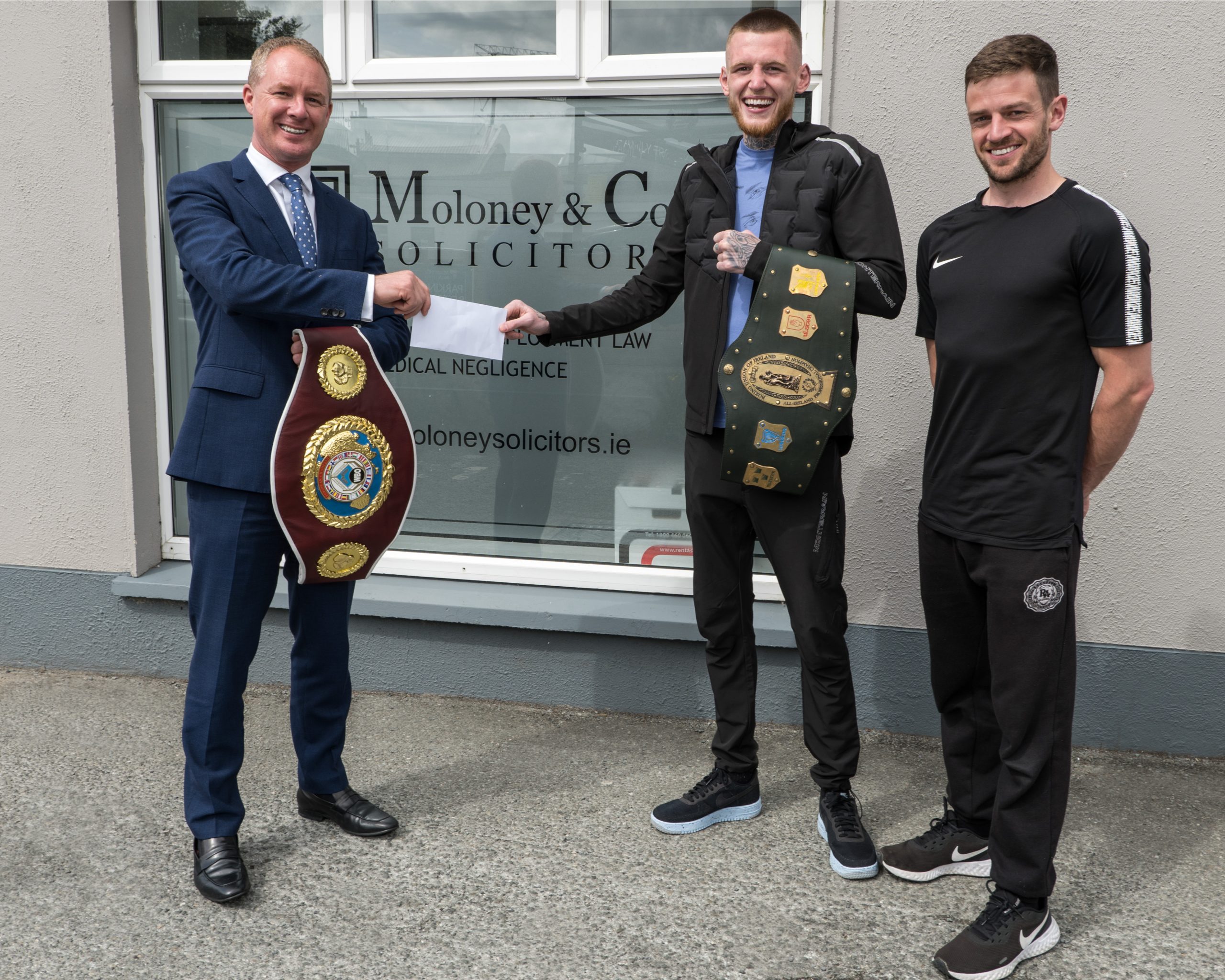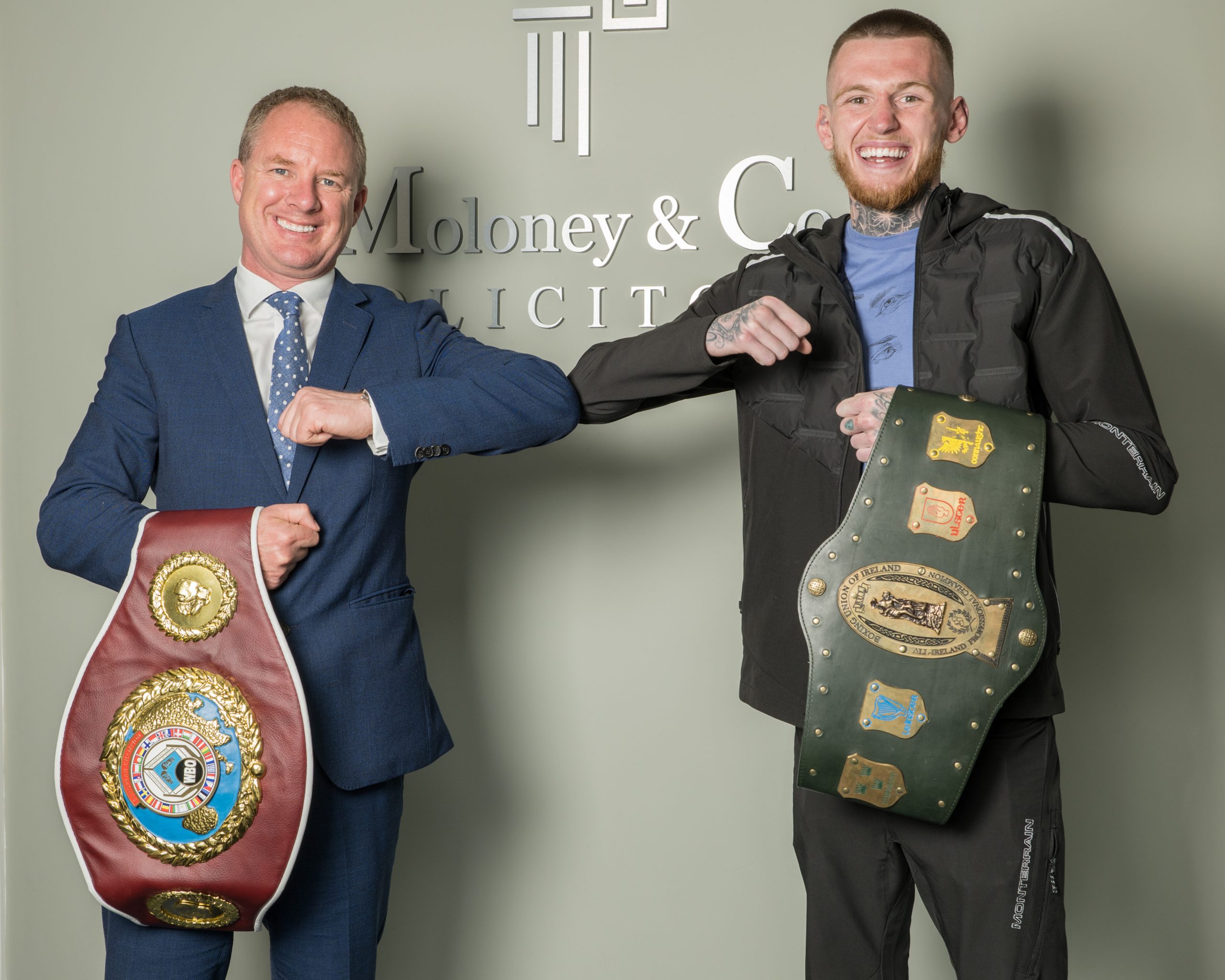 Liam Moloney Solicitors recently provided sponsorship for Gary Cully who is from Naas and is the current WBO European Champion. He fights Viorel Simion a former Romanian Olympic Boxer on Friday next in Bolton. Gary is undefeated in 12 professional fights and is defending his European Belt on Friday.
"I am delighted to continue my support for Gary Cully a local from the town and a European Champion. Gary has worked very hard to achieve his success and I am sure his progression towards greater achievements will continue next Friday. Moloney Solicitors wish Gary, Niall his coach and all his backroom staff every success". -Liam Moloney
"I wish to thank Liam for his ongoing support. I am looking forward to fighting again on June 25th. I've been training hard since becoming European Champion in March so I'm really excited to be back in action and to continue to move up the rankings" – Gary Cully Boxer
In the images, you can see Liam Moloney with Gary Cully (Boxer) & his coach Niall Barrett.
*In contentious business a Solicitor may not charge fees based on a percentage of a settlement recovered or an award of damages.