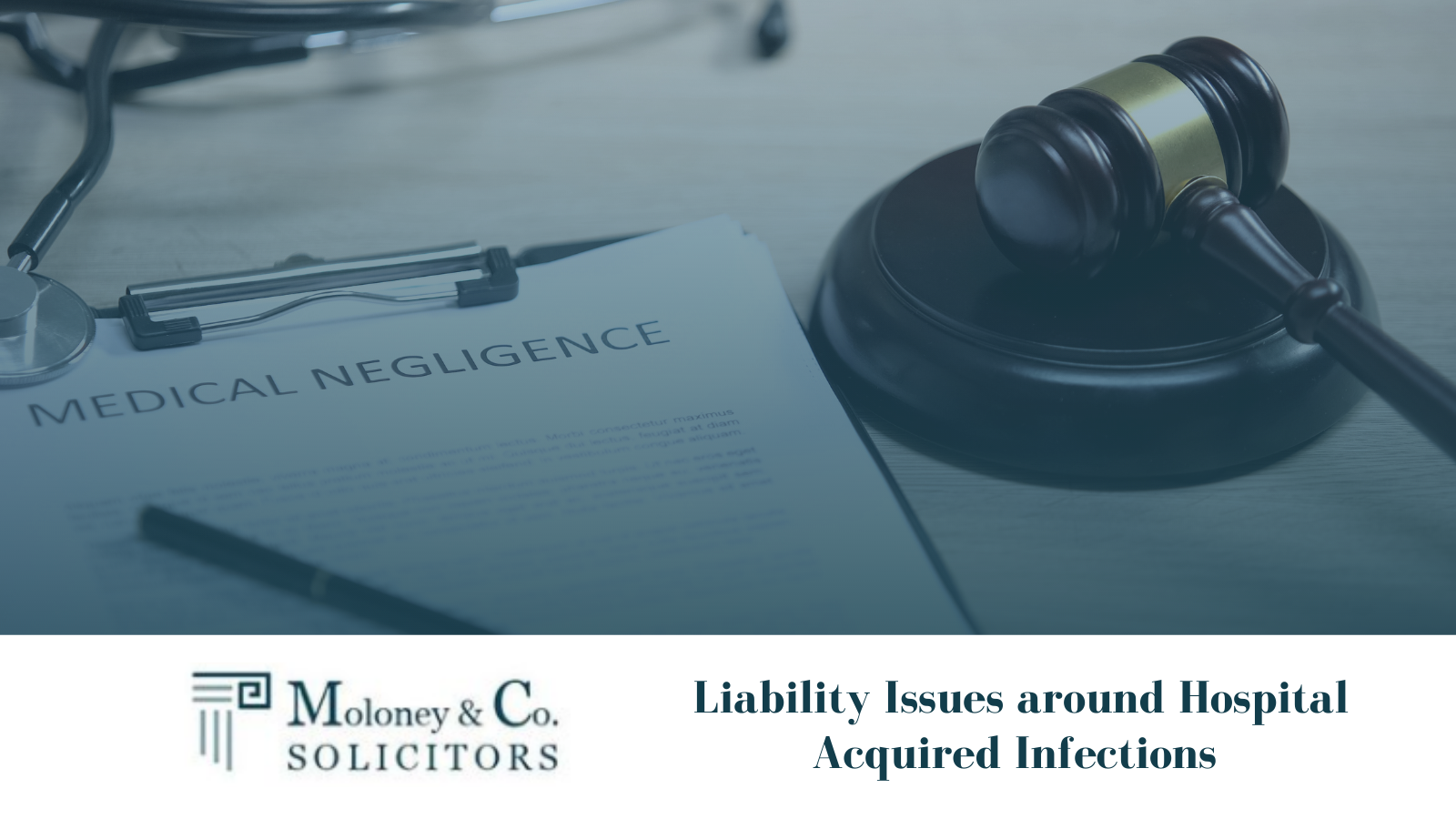 Unfortunately, hospital-acquired infections like MRSA and C-Difficile can occur.
If a patient contracts MRSA or C-Difficile while an inpatient in hospital they have the legal right to investigate whether it was acquired through negligence or a breach of duty owed to the patient under Irish Law.
No claim for damages can be pursued without evidence and a supportive liability report that the infection was caused by negligence and a breach of duty and was acquired in a hospital rather than in the Community.
Over the last 25 years the presence of MRSA in hospitals has increased. In the past, bringing a case in negligence for actually contracting MRSA in hospital has been very difficult. There have been a few successful cases relating to the negligent treatment of MRSA but not many dealing with the negligence of contracting of MRSA.
Some of the issues that a Court may consider in assessing potential liability could be whether there was an initial screening for MRSA or C-Difficile negative when admitted to hospital, whether there were delays in recognising and treating the infection, whether the infection was inappropriately treated, inappropriate antibiotics administered or a failure to monitor your treatment.
Moloney Solicitors can provide legal assistance to investigate liability issues by instructing appropriate medical experts to investigate on your instructions whether there was a breach in the standard of care provided that caused your injury. If a supportive liability report is not obtained no claim for compensation can be taken.
What is C-Difficile?
Clostridium Difficile (C-Difficile) is a bacterium which is present naturally in the gut. However, some antibiotics used to treat other health conditions can interfere with the balance causing the bacteria to multiply which in turn causes symptoms of diarrhoea and fever.
C- Difficile produces spores that can live in the environment for a long time. Any surface, pieces of equipment or furniture can harbour the spores. People can become infected by touching contaminated surfaces.
The risk of cross infection increases when people have diarrhoea and when bathrooms and toilets are shared because the C-Difficile bacteria is spread by human waste. Failing to wash hands properly after going to the toilet or after handling contaminated food can spread C-Difficile.
What are the symptoms of C-Difficile?
The symptoms of C-Difficile include, among others, the following –
Stomach cramps and tenderness
Mild to moderate diarrhoea
Fever
Loss of appetite
Nausea
Liam Moloney, Solicitor,
4 A North Main St Naas
045 898000
"In contentious business a Solicitor may not charge a fee based on a percentage of an award or damages recovered.
*The contents of this article are to provide legal information on hospital acquired infections and has not been written to promote the taking of any such claims for compensation by any patient against a clinician or hospital. No claim for compensation can be issued without a supportive liability report confirming that any such infections were acquired negligently, through a breach of duty of care which casued the injury complained of.