Nursing Home Solicitors
Suing a Nursing Home for Negligence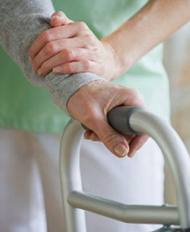 At Moloney Solicitors we continue to take  personal  injury claims on behalf of residents of Nursing Homes and their families. Often Nursing Home residents are too ashamed to come forward and tell their families of the abuse they are experiencing.  Therefore it is important that the families of Nursing Home Residents keep a close eye on their loved ones and seek legal advice if they believe that any form of abuse has taken place.
COVID-19 Infection Claims*
Suing a Nursing Home for Covid
COVID-19 is particularly dangerous for the elderly with underlying medical conditions.  They are deemed to be a high-risk group. The Nursing Home sector has been severely affected by high levels of infection which have led to many deaths.  In some cases, shortages of PPE, oxygen and palliative medicines were common which affected the ability of care staff to provide appropriate care.  Opportunities may also have been lost to contain and confine infected residents to curb the spread of COVID-19.
If your loved one is a resident in a Nursing Home and is affected by COVID-19 these are some of the questions we would be asking the Nursing Home: –
Has anyone in the home tested positive for COVID-19?
What is the Nursing Home doing to prevent infections?
Do Nursing Homes staff have the appropriate personal protective equipment (PPE) that they need to keep themselves and their patients safe?
Is the Nursing Home currently at full staffing levels with nurses, aides and other workers?
What risk assessment did the Nursing Home carry out prior to COVID-19 to prevent the spread of Covid-19?
What policies did the Home have in place to prevent and control infections.
If any of these issues affect you or a family member and you wish to find out more about your rights please feel free to email Liam Moloney Solicitor today at liammoloney@moloneysolicitors.ie or call him of 045 – 898000.
What are the signs of Nursing Homes Abuse?
Often signs of Nursing Home abuse are dismissed as factors of old age or dementia so it is important that family members recognise this as a sign of mistreatment in a Nursing Home residence.  There are many types of Nursing Home abuse each with their own set of symptoms that may indicate that a resident is being abused.
The following are often signs of Nursing Home abuse:
Bruises or bleedings;
Bed sores;
Silence around care staff;
Physical discomfort;
Sudden financial difficulties;
Changes in an older person's Will;
Changes in Power of Attorney;
Unexplained diseases or infection;
Emotional withdrawal and depression.
There are more and more people entering Nursing Homes and Residential Care Homes and unfortunately many of these centres allow Nursing Home abuse to take place in their environment.
The following negligent acts can be grounds for filing a Nursing Home compensation claim:
Understaffing
If a Nursing Home is understaffed residents can become vulnerable to neglect because staff members fail to spend an adequate amount of time with each resident.  This can lead to stress on staff members causing loss of moral and compassion to residents.  Nursing Homes can be found liable if a resident suffers an injury as a result of a failure to have an adequate number of caretakers.
Inadequate training
In some cases, Nursing Home employees are not properly trained to deal with disabled or unruly residents and do not provide the level of care provided by law.  Nursing Homes can also be held accountable when inadequate training of staff members leads to injury to patients.
Medication errors
Nursing Homes have a responsibility to ensure that proper medication and correct doses are administered to residents as prescribed.  If there is a  prescription drug error that injures a patient this will allow the victim and their family to seek compensation against the negligent party.
Toileting
Some Nursing Homes and Residential Care Homes have regular schedules for toileting their residents and will toilet them on demand with little time between their request void and the response from Nursing Home staff.  Others however take too long to take a patient to a toilet resulting in an "accident".  If a patient has too many accidents they may end up suffering skin damage or pressure sores.
Breach of Statutory Rights
Residents of Nursing Homes are entitled to dignity and privacy throughout their stay in the home.  If an employee of the Nursing Home breaches any of these rights  the Nursing Home can be found legally responsible and will have to compensate the patient for this breach.
We help you with Nursing Home Negligence Claims in Kildare
If any of these issues affect you and you would like to speak to Liam  Moloney, Solicitor please feel free to email him in the strictest of confidence at Liammoloney@moloneysolicitors.ie or call him at 045 898000 to discuss your case. You can also request a callback online!
*In contentious business, a Solicitor may not calculate fees or other charges as a percentage or a proportion of any award or settlement.